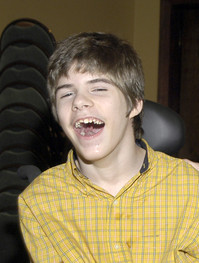 Cascade Care is a private respite care agency that is dedicated to providing specialist care for the disabled. It's main focus is on the needs of intellectually disabled people and their families. We are committed to finding the best possible staff to care for disabled people of all ages  so that their families and carers can have a well earned break.
We are ready and available to find respite services for families and loved ones,  24 hours a day,  seven days a week,  all year round, including public holidays.  We tailor our services to support the particular needs of each disabled person and their family,  including out-of-home excursions, in-home care,  and overnight care.  Our services are available in many settings including the family home,  centre-based respite houses,  day programs,  group homes,  hospitals,  or wherever else the disabled person may reside.
All our staff are carefully chosen for both their competance and caring attitude.  All  have first-hand experience in caring for the intellectually and/or physically disabled and all have first aid training.  Additionally,  many of our carers have specialist disability training including Certificate IV in Disability Care,  Epilepsy Mangagment  and other specialist care including experience in peg tube feeding and use of disability hoists. Our staff roster includes carers with extensive nursing experience. The majority of staff have drivers licences and their own vehicles so they can take disabled clients on outings and to appointments.
All staff are carefully screened including criminal history checks and working-with-children clearance.
The areas we cover include all the Eastern,  Inner West,  and Southern suburbs of Sydney (including Sutherland and St George).